Cloud Computing
Cloud computing is very basically the provision of computing services over the internet utilising hardware not owned by the user. There are now many forms that this takes of which LCS can provide several. If you do not fully understand cloud computing then please click here to read the wikipedia definition of cloud computing.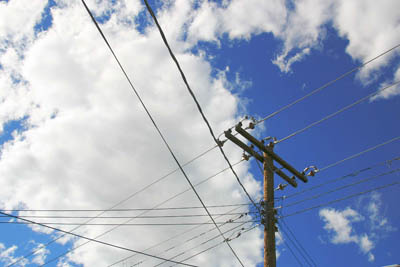 LCS do not host cloud computing services but resell them from other providers. We feel that this allows us to remain competitive by being able to quickly change pricing and available services by constantly reviewing and selecting to resell the best products available in the marketplace today, not last year.
If LCS were to host our own cloud services then we would have additional costs that would have to be met and latency in the adoption of newer services which would restrict our clients in the services that we could provide. We would have to promote our own services over more competitively priced, newer products in order to cover our investment.
Currently LCS can provide three types of cloud based services as detailed below.
Antivirus/Spam
Online backup
Exchange server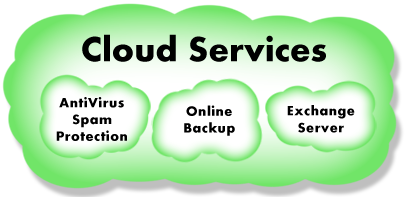 Many more services are available such as hosted Contact management (CRM) and hosted desktop (your company PC in the cloud including exchange, office, sage, CRM etc.). LCS can analyse your IT usage and assist in determining your cloud requirements. Call or email us to arrange a meeting.
Antivirus / Spam
Trend MicroTM Hosted Email Security
Stop spam. Save time. Sleep easy.
Trend Micro Hosted Email Security is a no maintenance required solution that delivers continuously updated protection to stop spam and viruses before they reach your network.
With core technologies rated #1 for antispam and #1 for anti-malware, according to independent benchmarking, Trend Micro Hosted Email Security protects more than 30,000 companies in more than 110 countries worldwide, and includes an industry-leading money-back Service Level Agreement.

Key Features

Stop Spam

Helps you reclaim productivity and bandwidth

Rated #1 for stopping spam and blocking malware
99%+ spam blocking with no more than .0003% false positives and zero email-based viruses

Save Time

Helps free your time to implement critical business initiatives

No maintenance required since Trend Micro experts continuously implement all updates. patches and hot fixes 24x7
Spam quarantine managed by end users - not IT staff

Sleep Easy!

Gives you peace of mind

100% service availability with no more than one minute of mail delivery latency
World-class datacentres in North America and Europe with multiple data privacy certifications including SAS 70 Type ll and ISO 9001
Trend Micro Smart Protection Network to rapidly identify new threats and continuously improve protection against known threats.
LCS can setup your servers to utilise this hosted email service. This allows all of your email to first be checked by trend micro's servers before it is forwarded to your server with no viruses or spam.
Online backup

Safe Sync for Business
Trend MicroTM Safe SyncTM for Business enables organizations to easily and securely access, share, and synchronize files and folders from anywhere, anytime, and from any device*. Safe Sync for Business helps you to reduce company costs and to be more productive in the office, at home, and on the road.
Access to files from anywhere, anytime from any device
Simple sharing of files with colleagues and third parties
File server functionality that's not server dependant
99.9% service availability, supported by a money back SLA
Synchronises files across all your devices and the cloud
Keeps your data safe and secure, in case of hardware loss, theft, or failure
Works silently and automatically in the background
All data is encrypted over the internet and in the cloud
Web console for users to access and manage their files online
Centralised web console for the administrator to manage user accounts
Built and backed by 20+ years of online security expertise
One license for your entire company with one expiry date
50GB of storage allocated per user purchased
Access files from any Windows, Mac, iOS, Android device, or web browser
LCS can analyse your data usage and recommend data storage requirements, install and setup Safe Sync for Business on your machines. Call or email us for a quotation.
Hosted Exchange Server
Hosted Exchange 2010 delivers Microsoft Exchange 2010 as a hosted service and provides business with access to the very latest exchange email technology to make you more efficient and work smarter.
Benefits of Hosted Exchange 2010 :
Professional IT Management and 24x7 IT Support
Predictable Monthly Costs
Anti-Virus and anti-spam
Scheduled Backups and Consolidated Storage
Disaster Recovery built in with all email replicated across data centres
Data Encryption and Protection
Allow your staff to utilise the benefits of Exchange server without the expense of purchasing server hardware and software. For a monthly fee per user all the benefits of exchange 2010 can be available within your office and on the road for your staff.
LCS can analyse your email usage and recommend solutions.
Contact us now to discuss your specific requirements on 029 2088 4618 or email enquiries@lougher.com or use our contact form.