Home Users
Local Professional Home PC Support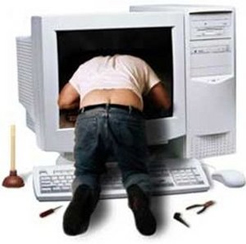 Our most common home user support services include:
New PC Set-up
Troubleshooting and repairs
Software installation and setup
Networking your home computers ( Wired and Wirelessly )
Data recovery and backup
Broadband installation
Virus detection, removal and protection
Hardware and software recommendation and sales
Upgrades
Preventative maintenance (to stop things going wrong in the first place)
General support and advice
Do you need your own computer expert on call?
A local company that doesnt charge you a fortune! LCS can help you instantly online.
Do you need computer support right now? Provided you can still access the Internet, we may be able to resolve your problem within the next few minutes. Online support from as little as 24 including VAT, We have a No Fix No Fee policy for home users and a 2 hour maximum charge on any single problem so no unforeseen costs.
For instant PC support just click here and call us on 029 2088 4618 for full costs and support.
LCS can help you quickly at home
If your computer problem can not be resolved online or you would prefer a home visit then LCS can send a professional friendly IT engineer to you, often within hours of your call. As most home computer problems are not as complex as business IT problems we have a different pricing structure for home users.
For call outs within 8 miles of Caerphilly (further distances may incur a surcharge, call us to find out) we only charge 30 including VAT for the first half hour and 20 including VAT for the next half hour. If further hours are required then they will be charged at 50 per hour including VAT. We occasionally have discounts on our home user rates and call out distances which are shown on our News / Offers page.
For home users we have a NO FIX, NO FEE policy so if we cant solve your problem you dont pay a penny. And we never charge for more than 2 hours work on a single problem so there is a limit on what you pay for a single problem.
Please only use the onsite visit payment button below when instructed to do so by LCS.
To discuss your specific requirements and to arrange a visit, call us on 029 2088 4618 or email enquiries@lougher.com or use our contact form.