IT Sales, Installations & Ugrades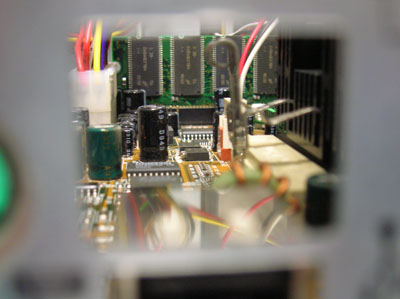 Sales
LCS can provide competitive pricing for all IT equipment. We sell PCs, Laptops, mobile devices, Servers, networking equipment and peripherals such as printers, monitors and scanners. We also sell specialist products such as backup systems, uninterruptable power supplies and CCTV systems.
Our News / Offers page will list any special promotions that we currently have available. We can design, supply and install systems from single machines to multisite systems with multiple servers.
Installations
LCS can install IT equipment provided by ourselves or any other supplier. The installations can be from peripherals to full systems including Server rooms. Installations can either be performed on an hourly basis or an agreed job price. Clients on a discounted hourly rate advanced purchase contract can also use their discounted hours for installations.
Upgrades
Upgrades can be performed to both machines and systems. We can provide hardware and installation for the upgrade of motherboards, processors, memory, hard drives, graphics cards or full machines. We can also upgrade your current system, replacing some or all of the components required. You may want to reduce costs and retain some of your older but still capable hardware in conjunction with upgrading outdated components, software or machines.
Contact us now to discuss your specific requirements on 029 2088 4618 or email enquiries@lougher.com or use our contact form.