IT Support and Maintenance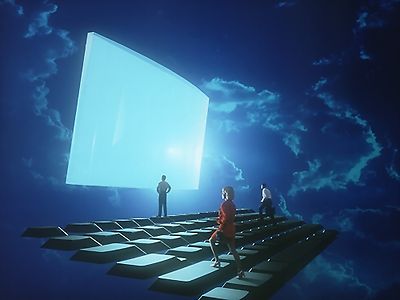 LCS provides a range of support and maintenance contracts to ensure that our clients receive the correct level of support that they require.
For clients with no IT staff we can become your IT department servicing all of your IT needs.
For clients with IT Staff we can provide a support service to give your staff the confidence to tackle projects and tasks with the support of an experienced local IT supplier.
Fixed maintenance contract
An Annual contract with a fixed monthly fee, covering the continued operation of your IT equipment without unexpected additional charges. This type of contract covers both Hardware and software within the one fee. With Guaranteed response times, most issues can be resolved over the telephone or by remote access of machines. When required, onsite visits can be performed quickly and effectively. As hardware repairs are also covered by this contract there are no unexpected costs to try to budget for.
The purpose of the contract is to continue the normal operation of the systems as they were on the commencement of the contract with a fixed monthly fee. The fee includes labour and parts contained within the computers.
Discounted hourly rate advanced purchase contract
This option allows clients to pre purchase labour at a discounted rate. This type of contract ensures that the clients can still receive excellent response times when they require LCS services. The pre purchased hours can be used for maintenance, support, installations, upgrades or development.
The hours can be purchased in blocks of 10 or 20 hours giving extra discount with the more hours purchased. The blocks of hours have a pre agreed validity period and a percentage can be carried over when another block of hours is purchased. Clients using this type of contract for repairs, maintenance, installations and upgrades will have all required hardware costs agreed before installation and then invoiced on standard terms.
Proactive maintenance
Our proactive maintenance can be combined with our fixed maintenance contract, discounted hourly rate advanced purchase contract or used as a standalone product. The proactive maintenance puts our engineers in front of the machines and users on a regular basis to prevent problems building and preventing downtime. During the visits updates for antivirus software, Microsoft Windows and other software such as Adobe are checked and performed. Internal machine checks for dust build up on fans etc. are performed. Software anomalies and issues identified by the users can be rectified. Routine housekeeping tasks can be performed on machines.
The frequency of the visits is agreed in advance with the client dependent upon the number of machines to be covered.
When this option is selected in combination with our fixed maintenance contract then all virus removal is also preformed free of charge.
As required maintenance and repair
Clients do not have to have a contract in place to use LCS for maintenance and repair. LCS can perform all maintenance and repairs on a labour and materials basis if required. This service is charged at our standard hourly rate. Clients can call LCS to arrange an engineer to call and perform the required tasks.
The tasks can include software issues where systems are not performing as intended, Speed issues where PCs or Servers are not performing as expected, software updates installed to ensure the continued secure operation of systems. File maintenance to free up space, improve access times to files, archive older unrequired files or setup permissions to secure files on a network.
LCS can perform repairs to PCs, Servers or Networks. LCS hold stock of the parts required for most repairs to IT equipment. If specialist parts are required to perform the repair then these can usually be sourced within 24 Hours.
Please only use the onsite visit payment button below when instructed to do so by LCS.
Contact us now to discuss your specific requirements on 029 2088 4618 or email enquiries@lougher.com or use our contact form.